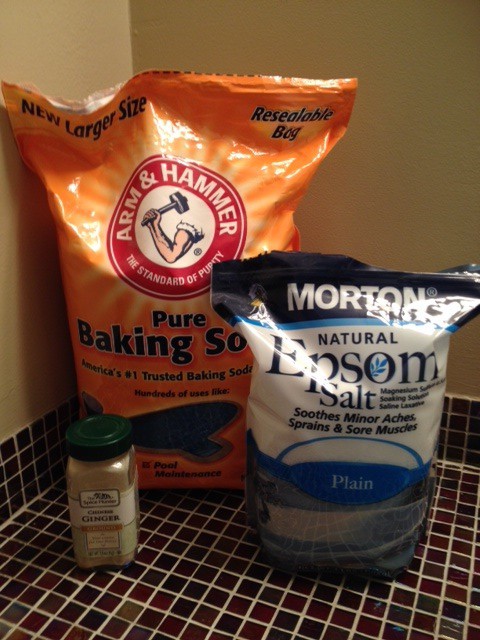 Happy New Year!
Since we are in the month of resolutions and detoxing, I wanted to give you a simple detox you can enjoy whenever you have 30 or so minutes before bed. This is important, because I promise you you'll want to sleep after you get out of the tub. It's really that good. A friend of mine could barely move after she tried this at home. So have your teeth brushed, and your other night-time self-care rituals done before hand, so you can just doze-off fresh from the bath.
While you run the water, add in about 1/2 to 3/4 cup of epsom salts, 1/2 to 3/4 cup of baking soda, and about 2 or 3 tablespoons of ground ginger. (If you have a jetted tub, make sure adding these ingredients is safe for your model first, please.) I have a smaller non-jetted tub, so I go a little easier on the contents, but if you have a larger tub, you probably want to add the larger amounts. If you have essential oils,a few drops of ginger instead of the ground ginger will work, too.
This combination will make your skin feel extra soft, and draw out toxins in a gentle but powerful way.  Don't be surprised if you look a little more pink than usual, it's the ginger at work, which is very warming.
That's all it takes. It's especially powerful as you're doing a cleanse, but it's really good to do any time, especially in the depths of winter chills. Enjoy!