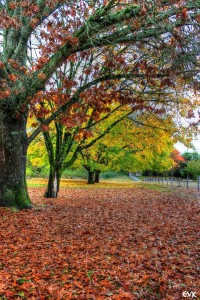 The many reasons to adore fall.  Slightly cooler temperatures perfect for favorite boots and sweaters, gorgeous bursts of changing color against the crisp blue of the sky, and the seasonal harvest that creates our cravings for creamy soups, crisp apples anything pumpkin spice.
Eating the best of the fall produce is a delicious part of being in sync with nature.  As our bodies naturally start gravitating away from the cooling foods of summer (berries, melons, lighter salads) to foods that are more warming (list to follow), we also adjust more naturally with the time of year.  This brilliantly coincides with what foods are in season, which means the foods are at their most nutritious and flavorful. As an added bonus, seasonal foods are typically less expensive, since they are so readily available. (Which of course leaves more money for boots and jackets!)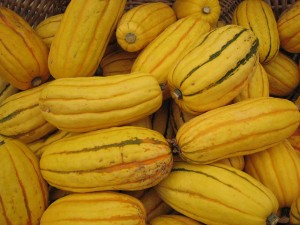 Here are some of my favorite fall foods that keep you feeling gorgeous and energized for the days of autumn:
Pumpkin. I put this in just about everything.  Seriously.  Pumpkin smoothie, pumpkin pancakes, pumpkin soup, pumpkin latte, pumpkin oatmeal.  And anything else I can think of.  It's off-the-charts in Vitamin A, is low glycemic, and is the perfect base for the warming spices of fall.
Delicata Squash (pictured above).  Because who doesn't love a squash you don't have to peel? Also high in Vitamin A, it is simple to prepare and delicious with quinoa and greens, or black beans.  Just wash, cut in half lengthwise, scoop out seeds and slice. Toss with a little coconut oil and sea salt and pepper and bake for 30 minutes. Tasty on a salad with pumpkin oil.
Kale.  Because it's always good, and tops the charts in nutrition.  It tastes great with all of the fall squash dishes, and is also delicious tossed with pomegranate and pumpkin seeds.
Sweet Potatoes.  High in Vitamin A, low glycemic, and a decent serving of minerals.  And they taste amazing with black beans and salsa, or with raw almond butter and cinnamon.
Brussel Sprouts.  This is a food we did not eat growing up because someone once told my mom they were snake heads, which haunted her. They really are amazing if you toss them in grape seed oil, balsamic vinegar and salt and roast them.  I'm also crazy for them when shaved thin, sautéed in almond oil and sea salt, and tossed with toasted, chopped hazelnuts. Also very high in Vitamins A and C.
Garlic. I always love garlic.  But there is something so wonderful about all of the root vegetables (parsnips, rutabaga, turnips, beets, carrots) roasted with whole cloves of garlic that just IS fall. And it's a huge immunity booster besides being so flavorful.  For the most health benefit, let chopped or minced cloves sit for 10-15 minutes to let the enzymes go to work, and then add to anything and everything you desire.
Butternut Squash. For all of the same reasons that I love pumpkin.  It is just so good in soups, smoothies, roasted on salads, or pureed into a sauce.  Another great source of Vitamins A and C.
Pomegranates. The flavor adds punch to salads, smoothies, and sauces. Also amazing mixed in with rice pilafs, and even guacamole.
Ginger. Warming, spicy, great for digestion, and anti-inflammatory.  I love it as a tea with lemon on cooler nights, and use it in soups, juices and smoothies often.
Apples. The tart, sweetness of apples is another peak food in fall.  High in fiber, antioxidants, and a good source of vitamins and minerals, they are a treat on their own, made into cider, or a lightened-up cobbler.  Paired with a little nut butter, they make excellent snacks.
Dates.  Love pecan pie?  Take the pit out of a date and insert a pecan.  Instant dessert!  Dates are high in minerals, and great for digestion.  They are wonderful energy-boosting snacks.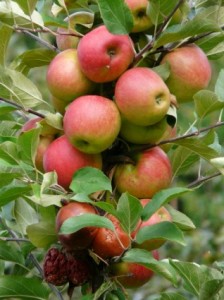 There are many more foods that are "Fall Appropriate", these are the ones I'm most excited about eating again at the moment.  If you're lucky enough to live where the farmer's markets are still going this time of year, by all means go!  Buying local and organic really is the best there is, keeping you in sync with your community as well as the season.